Found out yesterday that (1) a group of indie games folk are crashing the IGF with a "pirate cart" of over a hundred indie games, and (2) Klik of the Month Club is doing a competition today with the theme "violate Atari's intellectual property". Of course I had to do something, so I made this little 2-player game. I started it last night at about 10:30, and finished it this afternoon at about 2:30. So that would be about 16 hours, some of it spent sleeping.
It's like pong, but with more pong.
Download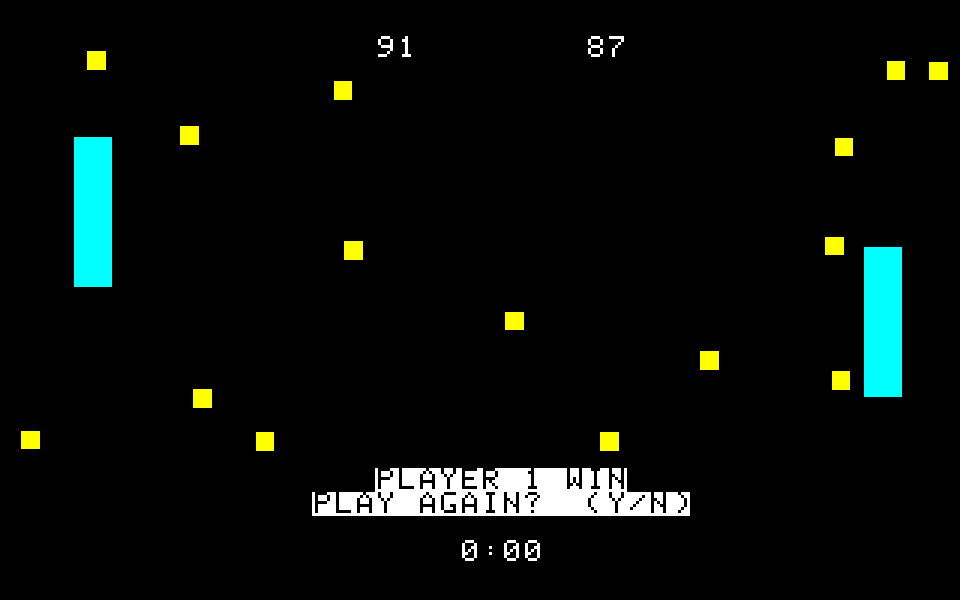 Playing with sound is recommended.